Are you struggling to stick to your goals and form healthy habits? Do you wish there was a way to make the process a little more enjoyable? Well, search no more because we have the solution! With our ever-evolving digital age, gone are the days where our goals and habits relied solely on our memory and determination. Now, we have access to innovative and helpful tools that can provide constant support, reinforcement, and motivation – all at our fingertips. In this blog post, we will unveil 10 free habit tracker apps that are designed to excite you, inspire you, and, most importantly, support you in achieving your goals. Unlock your full potential and start tackling those seemingly daunting tasks with these incredible resources that are just one click away! So why not dive in, and let's embark on a journey toward a more productive and goal-oriented lifestyle.
ClickUp: The Best Free Habit Tracking App for 2023
ClickUp emerges as the ultimate free habit tracking apps for 2023, offering numerous features that cater to both personal and professional goals. Its user-friendly interface provides a seamless experience for individuals and teams alike, allowing them to set, edit, and track various objectives through custom dashboards, progress bars, and timelines. ClickUp's flexibility allows users to break down larger goals into smaller targets, ensuring a more manageable approach to reaching milestones. With built-in reminders, checklists, and collaboration capabilities, ClickUp proves to be an invaluable tool for those looking to achieve their goals in the coming year.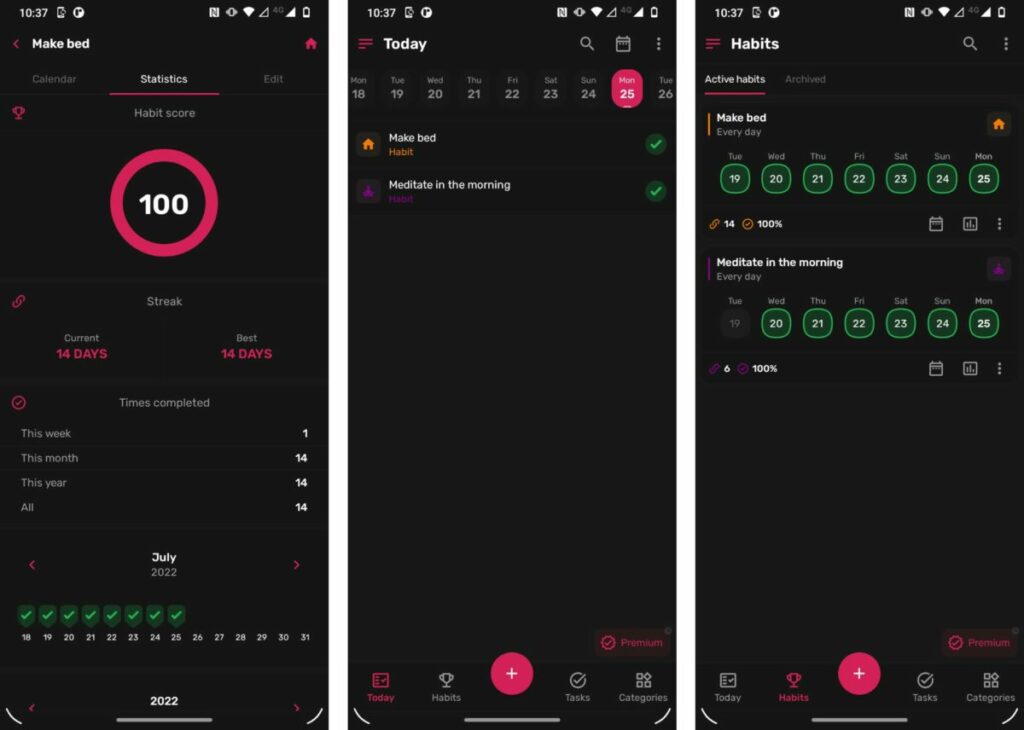 Streaks: A Simple and Effective Habit Tracker
Streaks is a straightforward and effective habit tracking app that focuses on helping users build consistency through maintaining streaks of their daily good habits. Exclusively available on iOS, MacOS, and Apple Watch, Streaks features a unique interface which users may find appealing or off-putting. By syncing with Apple Health kit, Streaks can automatically track certain habits, such as step count or exercise, making it more convenient for users to monitor their progress. With its ease of use and visually engaging design, Streaks serves as a reliable option for individuals looking to achieve their goals through the power of habit tracking.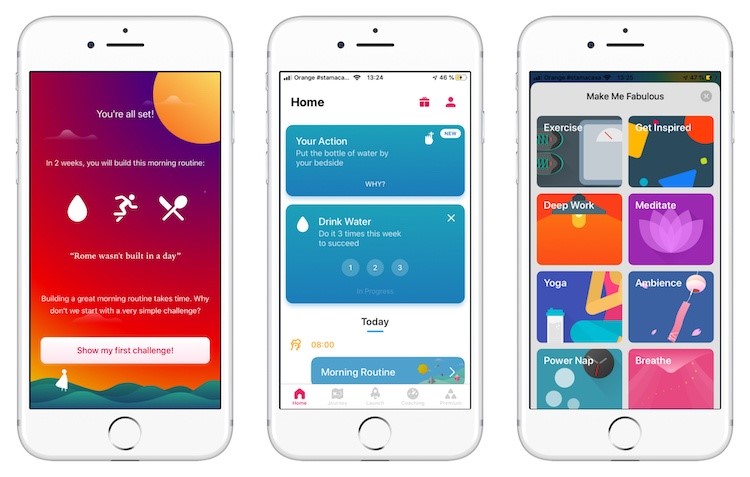 Fabulous: A Holistic Habit Tracking App for Health
If you're searching for a comprehensive habit tracking apps focused on overall well-being, look no further than Fabulous. This free app goes beyond simple habit tracking by offering a holistic approach to health and self-improvement. It helps users create and maintain healthy habits in various aspects of life, such as fitness, nutrition, sleep, and mindfulness. Featuring personalized coaching, daily reminders, and informative articles, Fabulous ensures that you stay motivated and informed throughout your journey. Download this user-friendly app to embark on a transformative path towards a healthier and happier life.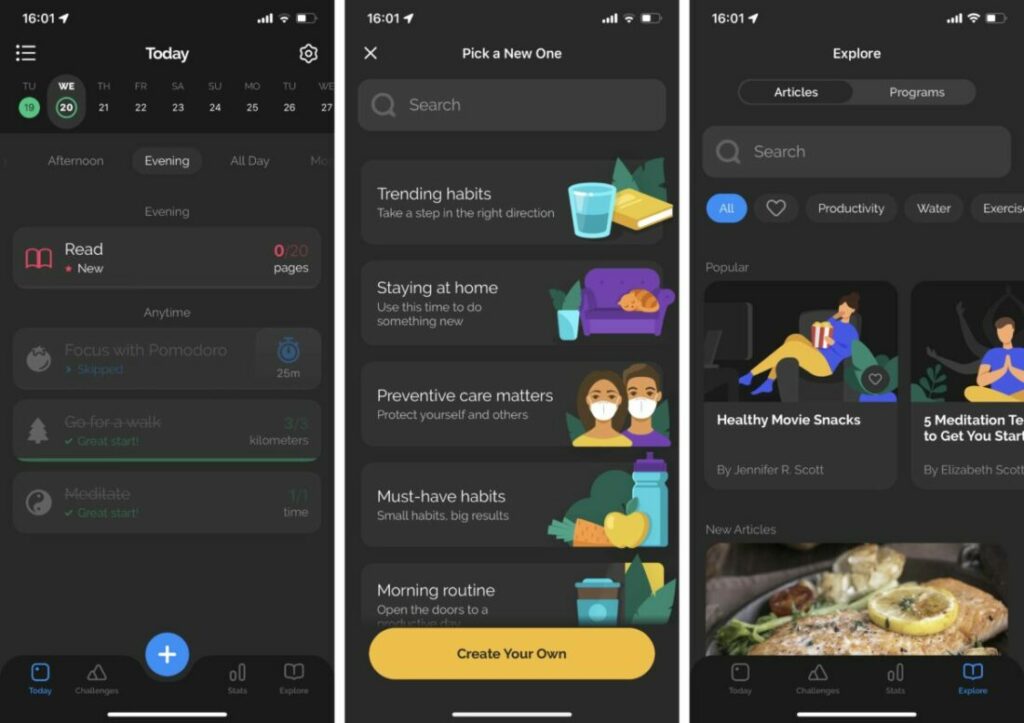 Habitify: A Personalized Habit Tracking Apps Experience
Looking for a customizable and user-friendly habit tracking app? Habitify might be just what you need. This app offers a personalized approach to help you develop and maintain good habits by focusing on progress, streaks, and goal-setting. With its sleek and intuitive interface, Habitify allows you to track multiple habits, set reminders, and view in-depth statistics on your progress. The free version offers basic tracking and reminders, while upgrading to the premium version unlocks additional features, such as unlimited habit tracking and data export. Available for Android, iOS, and desktop usage, Habitify aims to make habit development an enjoyable and rewarding experience.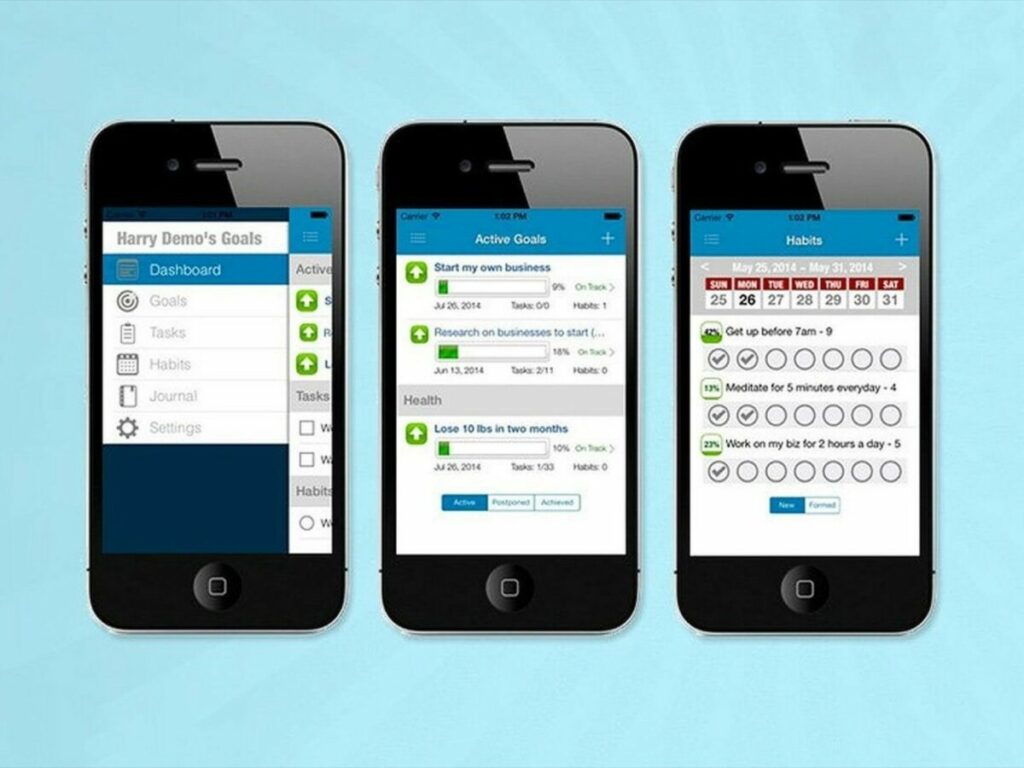 Coach.me: A Coaching App for Habit Building
Coach.me is an innovative habit-building app that combines habit tracking with community support and private coaching. Designed with psychology and behavior design principles in mind, Coach.me helps users develop a growth mindset and harness the power of positive reinforcement. This app offers features such as progress tracking, milestone celebrations, and a Q&A platform to help users achieve their goals effectively.Furthermore, Coach.me connects users with professional coaches, providing personalized guidance for goal achievement. With its user-friendly interface and robust support system, Coach.me is an excellent choice for those looking to build and maintain healthy habits.
Habitica: A Gamified Habit Tracking App
Habitica is an innovative habit-tracking app that gamifies the process of habit-building and goal achievement. By turning daily tasks into a fun, engaging game, Habitica makes it more enjoyable to work on personal goals and habits. Users create an avatar, earn rewards for completing tasks, and level up their character as they progress. The app also offers a social feature, allowing users to join challenges and compete against friends. This unique approach encourages users to stay committed and accountable while working towards their goals. Habitica is available for free on both iOS and Android devices, making it accessible to a wide audience.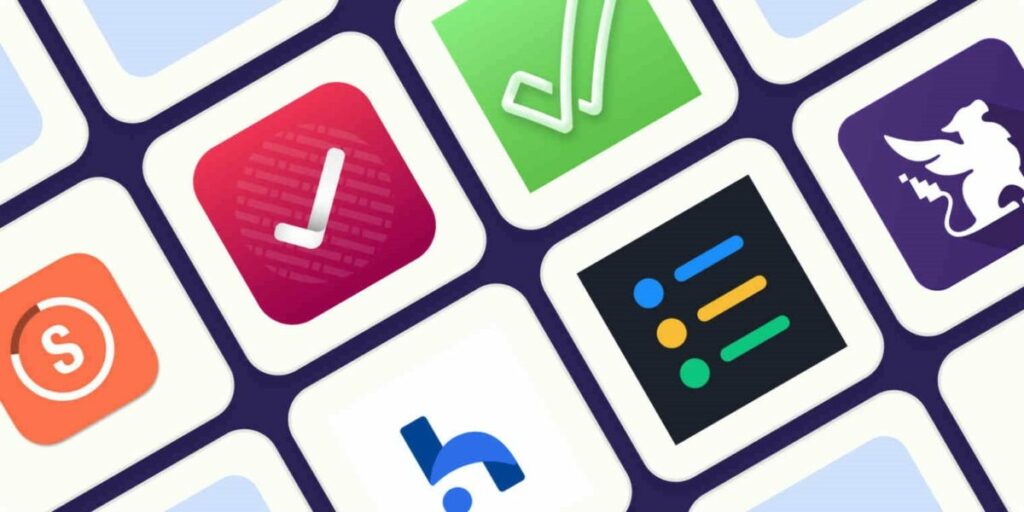 Loop: A Friendly, Convenient, and Customizable Habit Tracker
A free habit tracking app designed for convenience and customization. Its easy-to-use interface helps users stay on top of their goals by tracking and managing habits effortlessly. Loop offers a variety of features, including setting daily and weekly reminders and visualizing progress through graphs and charts. This user-friendly habit tracker is available on Android devices, and its open-source nature offers endless possibilities for personalization. Give Loop a try to turn your small daily routines into positive long-term changes and achieve your desired goals.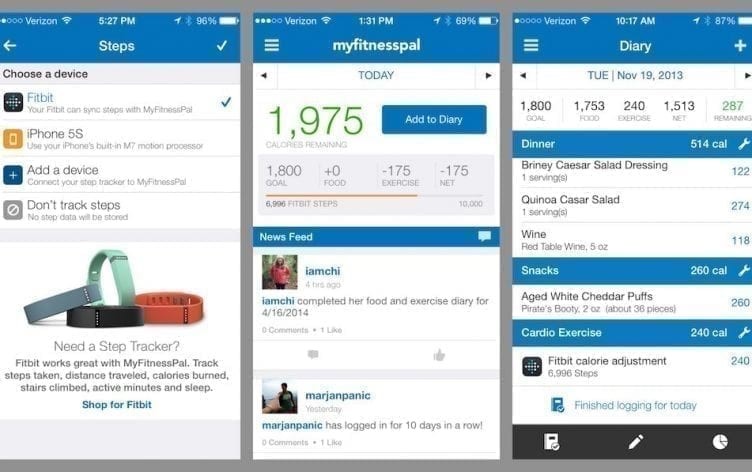 MyFitnessPal: A Comprehensive Tracking App for Health
MyFitnessPal is a powerful app designed to help users achieve their health and fitness goals. With a database of over 14 million foods and a user-friendly interface, this tracking apps makes calories and nutrients as simple as a few taps on your screen. The app also offers features like a barcode scanner, meal planner, restaurant logger, and even connects with other fitness applications. Users can monitor their progress and receive personalized, motivational tips from experts. By providing comprehensive, data-driven insights and support, MyFitnessPal takes the guesswork out of maintaining a healthy lifestyle.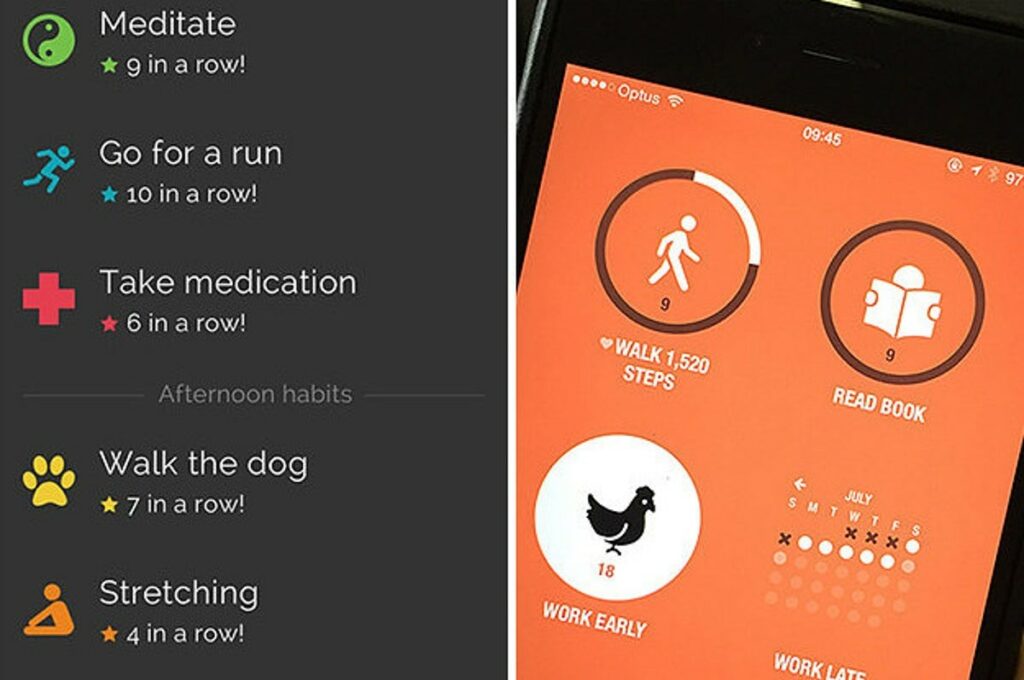 Strides: A Goal-Setting and Habit Tracking Apps
A Goal-Setting and Habit Tracking App is a user-friendly and versatile tool designed to help individuals achieve their personal and professional goals. This innovative app offers a comprehensive platform to set, track, and analyze daily, weekly, and monthly habits and objectives. With its intuitive dashboard, users can easily visualize their progress and identify areas for improvement. Strides also provide customizable reminders and motivational features to ensure users stay on track with their goals. By utilizing Strides, anyone can effectively develop healthy habits and take control of their personal growth journey.
Productive: A Motivational and Versatile Habit Tracker
If you're looking for a user-friendly and versatile tracking apps to support your habit-forming journey, Productive is an excellent choice. This motivational habit tracker helps users set daily, weekly, and monthly goals, while offering a visually appealing interface that's easy on the eyes. Users can organize their habits by categories, set reminders to ensure they stay on track, and gain insights into their progress via its analytical tools. Productive's clean layout and customizable features make it a reliable companion for anyone looking to improve their daily routines and achieve their goals.
Read Next: Exclusive Inside Info: Apex Legends Leaks You Can't Miss!
Leave a comment