Since its release in November 2020, the PS5 has revolutionized the gaming industry thanks to its stylish design and cutting-edge features. However, even the best consoles occasionally experience problems, and the PS5 is no exception. The dreaded PS5 not turning on the issue is one of the most frequent issues that PS5 users experience. When your console won't let you play the games you want to, it can be annoying. Are you also experiencing the same problem?
So do not worry! We got your back through this article. Where we have explained all the possible problems that can cause PS5 won't turn on. We have covered basic troubleshooting techniques to more sophisticated fixes, which you can perform at your home, and quickly resume playing your favorite game. Click here if you are facing issue with PS5 Keeps Turning Off During Gameplay
How To Troubleshoot a PS5 Won't Turn on Problem
Try these easy PlayStation 5 repair tips, if you're having trouble starting your console.
If there is no image on the TV when you turn on your PS5, first check your video cable connections. Ensure the HDMI cable is in good condition and plugged into the appropriate HDMI ports on the TV and PS5.
Hold down the Power button for 15 seconds if your PS5 won't turn on after entering rest mode. It needs to restart.
You might want to turn off rest mode in your settings to stop this from happening repeatedly.
Put a game disc in your drive if it's empty, but don't press it in firmly. Your console might boot normally if your device reads the disc.
Disconnect The Power Cable
Try these steps to manually restart your console for fixing PS5 won't turn on issue or problem with your power:
Inspect your PS5 to ensure it is completely off, and no lights are on or flashing.
Unplug the power cord from your console for at least 30 seconds.
Reconnect the cable, then press the Power button to restart your device.
Recommended for you: Your Ultimate Guide To Using The PS5 Web Browser
Try Out A Different Power Outlet Or Cable
Your power outlet or cable may be the cause of your ps5 not turning on issue. Try using a different cable and plugging your device into another outlet. When testing your console, stay away from using a power strip because too many electrical devices can overload the circuit and put you at risk for a fire.
Hold the Power button down for roughly 10 seconds to make your console start if it turns on but won't start. Next, turn off the power for 20 minutes, then turn it back on and try to restart your device.
Restart Your Device Manually
Step into the Safe Mode realm of your PS5 and give it a quick tune-up with these easy steps.
Unplug any cables connecting your console to the outside world, but keep the power cable intact.
Holding down the Power button for three seconds will turn the device off.
Hold the power button for eight seconds until you hear two beeps and a black screen appears.
Hook up your controller to the system using a USB cable, press the PS button, and choose restart system from the menu after updating your software.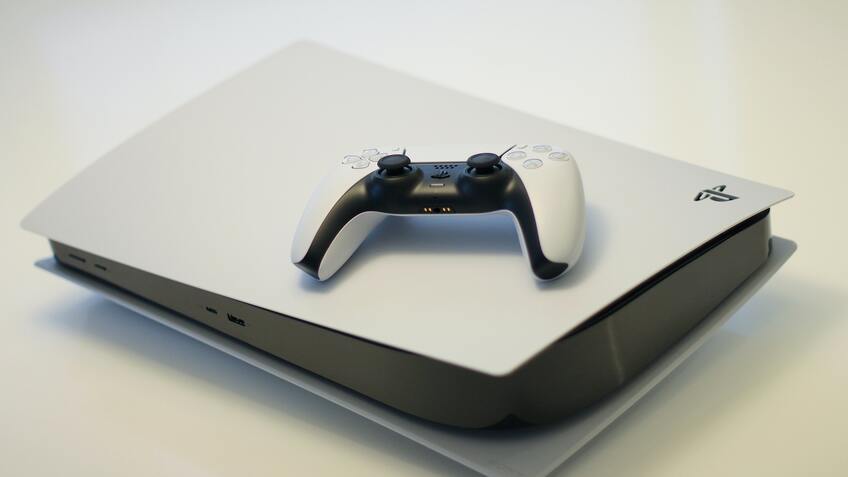 If your ps5 is showing running issues but can boot into Safe Mode, try manually installing the most recent system software by downloading it to a USB drive:
Create an UPDATE folder on a USB drive that has been formatted with FAT32 on a PC or Mac.
Enter the UPDATE folder after downloading the PlayStation 5 console update file from the PlayStation support website. Name it "PS5UPDATE.PUP" and save it.
Plug the USB drive into the PS5 after removing it from your computer.
Start the PS5 in Safe Mode, choose Update System Software, Update from a USB Storage Device, and click OK.
Dust buildup on your PS5 may result in overheating and hardware problems that can lead to your ps5 not turning issue. Check to see, if the PS5's power port can be cleaned out by blowing compressed air into and around it. Be sure to blow the dust out of the vent holes and slats on your machine as well.
Conclusion
Thanks to its cutting-edge technology and fashionable design, this has completely changed the video game industry. However, sometimes the best consoles occasionally may experience problems.
Fortunately, you can quickly resume your gaming adventures using our troubleshooting methods. We have you covered for everything from simple hacks to more complex fixes. So, avoid letting this ps5 won't turn on the issue ruining your gaming experience, and try above mentioned troubleshooting methods to get your console up and running again. Play on!
Read next: Unleash Your Creativity with Roblox Free Items
Leave a comment