Almost a decade has passed since the inception of Roblox, but its popularity among gamers does not seem to die down anytime soon, with 40 million daily active users in 2022. However, despite its enormous fame, many people are still unaware of Roblox due to its craze among the younger population. So, check out to learn everything about Roblox PC and its features.
Roblox: What is it in reality?
An online gaming platform with approximately 40 million gamers daily, Roblox is an online gaming platform. Most of the players on Roblox are 16 years old, but the platform is also ideal for adults. Both Android and iOS devices support Roblox as an app. However, Roblox PC is also a one-of-a-kind experience with several enjoyable features.
In short, Roblox is a virtual platform for playing games with specific characteristics of social media. Roblox games are defined as "experiences" mainly built by the game's community. The platform also allows you to incorporate game levels according to your choice. These experiences belong to various categories such as fighting, adventure, roleplay hurdle courses, etc. Using the community features of the platform, you can indulge in several multiplayer experiences with your online gamer friends.
Get Started with Roblox Avatars 
Roblox Avatars refers to the appearance of your virtual model in the platform. Every player is automatically assigned an Avatar during the sign-up procedure. You can customize it using the in-game currency, 'Robux,' or keep gaining items during the game. The avatars are customizable, with the option of transforming skin tone, body parts, accessories, attire, and more. This opportunity lets the players flaunt their personalities while creating the most suitable avatars.
Recommended for you: What Is Roblox r34? What Happens If You Break The Rule?
The Process of Installing the Roblox Software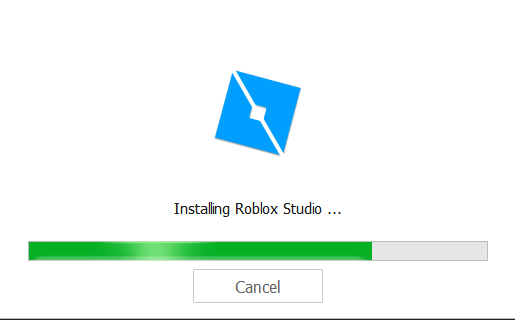 Although Roblox PC is located in the cloud, the Roblox player must be installed to get hold of the games. Those interested in the game's development part have to install the Studio.
Installation of Roblox Player includes the following steps:
Visit the Roblox website.
Log in to your account.
After logging in, click on your preferable game and then click on the green button labeled "Play."
The play button leads you to download to start. Then a pop-up will come up, displaying the download in progress. Another pop-up may also emerge, telling you to select a program.
Ultimately, choose "Roblox" and confirm.
You can start playing once the player is done being installed.
On the other hand, the process of installing Roblox Studio goes through the following steps:
Choose any of your liked games in the platform and then click on the top right corner of the screen, showing "Menu_Icon_Remastered,"
Click "edit," and a pop-up will come up, notifying you of the start of the installation procedure.
Once the installation is over, you are ready to play.
Open the Studio. Go to "file > new." Begin with the building.
If you are a beginner in game development, check out some online tutorials before starting your journey as a developer.
Roblox PC Requirements 
You don't need high-powered, superb gaming computers to play Roblox PC. Even Windows XP will support the platform. However, playing on a newer device with an upgraded operating system gives you a more enhanced experience.
The recommended PC version of Roblox version is Windows 7 or later. You must remember that Windows 8/8.1 does not hold up the Metro Mode, which refers to the tiled start screen. You must choose the Desktop Mode for Windows 8.
Conslusion
The advent of Roblox as a free virtual gaming platform has kickstarted a new era in online gaming. Consisting of more than 15 million video games, Roblox PC and Android are equally enjoyed by both children and adults. Whether you are a beginner or a pro-gramer, don't hesitate to experiment with the new-age social gaming platform Roblox.
Read Next: Get Ready for GTA 6! Learn All About the Release Date & Leaks from Rockstar
Leave a comment