For a good reason, Roblox studio has grown popular among nascent and aspiring game developers. Without requiring users to learn complex coding languages, the platform is made to assist users in learning the basics of game development. Users can easily design levels, create games, and even earn money through in-game purchases using it.
We have provided a thorough introduction about the studio in this article, covering everything from setting up the platform to releasing your first game. This tutorial can help you begin making your games in Roblox, regardless of your level of experience with game development. Also check more about Significance of Roblox Verification : Step-by-Step Process.
It offers a fantastic platform for people to unleash their creativity and realize their game ideas by providing a user-friendly interface, a massive library of assets, and a potent scripting language. Therefore, this studio is undoubtedly worth checking out if you're interested in game development.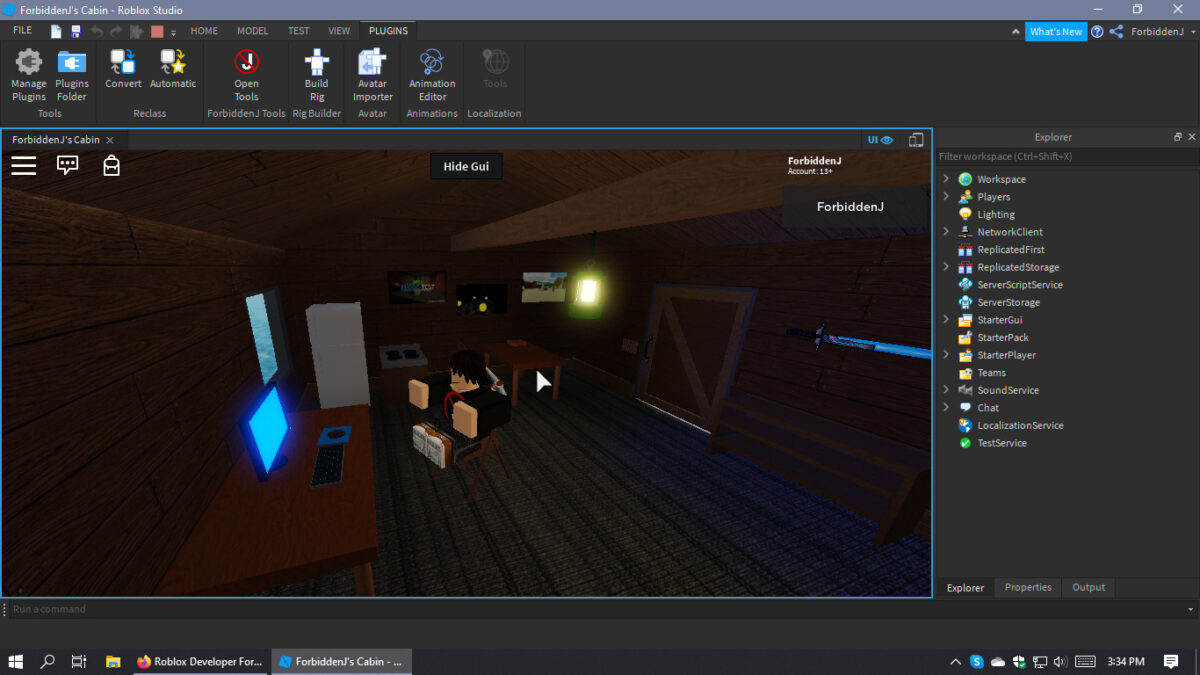 Setting up the Roblox Studio
It's simple to set up, and there are only a few steps required, as provided below:
Download the installer from Roblox's official website.
Launch the installer and adhere to the prompts that appear on the screen.
Launch the studio once the installation has been completed.
The three main components i.e., explorer, properties, and toolbox windows will help you develop a fantastic game.
The explorer window lets you view the object hierarchy, while the properties window showcases the selected object's properties. Last but not least comes the toolbox window, which has all the necessary tools and resources that you will need to build your game.
Following these steps, you can set up Roblox studio and build your first game.
Double-click the installer to download the Roblox studio from the official website.
Then you will have to create your account by entering the information such as your name and email id on the Roblox website.
Once the account is created, log in to the studio using the login credentials. You can also create a desktop shortcut for quick access.
Once inside, it's time to choose a game template to initiate your project.
Before creating a game, it is recommended that you master Explorer, Properties, and Toolbox windows, as these will help you edit and modify the game's components.
On the Home page tab, click the Game Settings button. Type the name, genre, and description.
Recommended for you: Here are The Best Games to Play on Roblox That Would Keep You Hooked for Hours!
Creating Your First Game
Creating your first game can seem daunting, but it's pretty simple once you understand the basics of game development. This section will cover the primary game development concepts and show you how to create your first game.
Here are the steps for creating your first game:
Before diving into game development, it's essential to have a basic understanding of gameplay mechanics, assets, and scripting.
Open Roblox studio and select a game template from the available options.
Use the Terrain Editor tool to create the landscape for your game
Browse the Toolbox for assets to create your game environment
Use Lua scripting to create a movement for your characters, add collision detection to your game objects, and develop simple puzzles for players to solve.
Scripting
This is an integral part of game development in the Roblox studio, using Lua to create gameplay mechanics, add interactivity, and bring the game world to life. It involves creating variables, functions, and events to store data. Functions can be called multiple times, and user actions trigger events.
Practice and experimentation are crucial for creating engaging and immersive experiences and being bold to learn from the community. Lua scripting allows the creation of basic game mechanics, such as movement, collision detection, and scoring. There are also common scripting patterns to create more complex game mechanics.
Publishing Your Game
Bravo!
Finally, you have created your first game in the Roblox studio.
It's time to publish your game on the platform. To do this, you must first sign up for a Roblox account. When you post your game on the Roblox platform, other users can find it, play it, and share your insightful feedback. Additionally, you can earn virtual currency by participating in in-game transactions and clicking on advertisements. Publishing your game on Roblox can be a thrilling and rewarding experience.
Conclusion
For aspiring game developers, Roblox studio is a robust and user-friendly platform. We discussed initial setup, making your first game, scripting, and publishing your game in this article. We hope this beginner's guide has given you insightful advice and inspired you to learn more about game development in Roblox.
So get to work and have fun creating!
Read Next: What Is Roblox r34? What Happens If You Break The Rule?
Leave a comment