Cyber attacks are growing more widespread and dangerous for our online activities in the current digital era. A recent analysis estimates that the first half of 2022 saw over 4 billion data breaches. In addition to compromising our personal information, these breaches may lead to financial loss and reputation damage. With the rise of online gaming, it is also critical to protect your gaming accounts.
Roblox, one of the most prominent online gaming platforms, attracts millions of users, making it an ideal target for cyber attackers. This is where account Roblox verification becomes crucial. By validating your Roblox account, you not only protect your personal information but, prevent unauthorized access to your account and purchases. In this article, we will explore the importance of Roblox verification and provide a step-by-step guide on verifying your account.
How to keep your Roblox account secure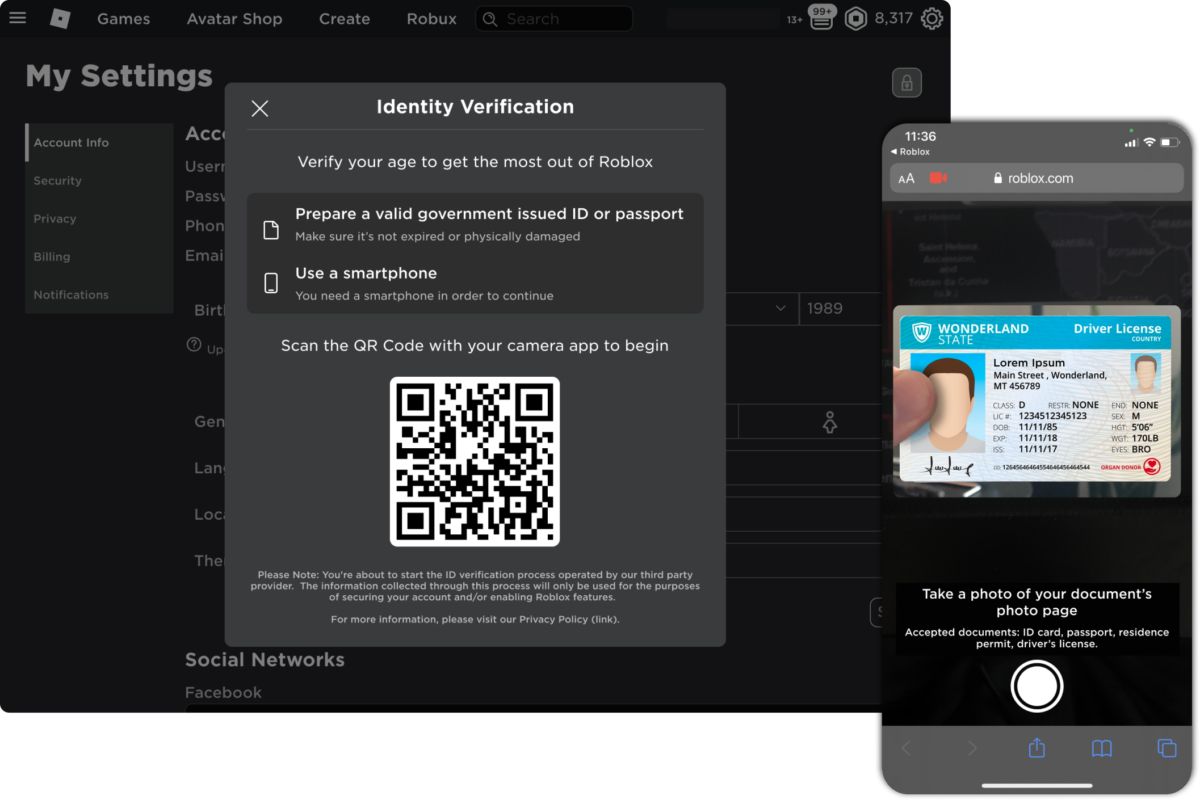 To keep your Roblox account safe, you must be cautious and watchful against scammers and hackers. Frequently changing your password, avoiding dubious links or emails, and turning on two-factor authentication, are a few measures to safeguard your account. Always watch out for offers that appear too good or that request personal information. By taking these steps and staying informed, you can protect your Roblox experience and makes it secure and safe.
Add an email address to your account
Adding an email address to your account is crucial. Having an email address connected to your account makes it simpler for Roblox customer service to serve you whenever needed. Adding email also lets you reset your password if you forget it. You can also enable the 2-step Roblox verification function in your account.
Never share your 2SV codes or backup codes
To keep your Roblox account safe, do not share your login information with strangers or take online surveys. Never reveal your password, 2SV security codes, backup codes, private information, or confidential computer data. Remember that no Roblox staff member will ever request your personal information. Use the report abuse function to inform the moderators of anyone who asks for your login information.
Make your password unique
You must use a different password for every online account, including Roblox, to keep your account secure. Never use a password that you have previously used for another account. Create complicated, difficult-to-guess passwords that are strong and unique. Avoid using widely used passwords like pass123 or a portion of your username as a password.
Enable 2-step Roblox verification
Enabling 2-Step verification is recommended if you want to keep your Roblox account secure. This function offers various advantages that guard against unwanted access to your account. You must input a unique security code from an authenticator app or the email Roblox sends you when logging in from a new device. Hence, even if someone knows your password, they wouldn't be able to access your account. Activating 2-Step verification also adds a layer of security, ensuring you maintain access to your limited-edition items, Robux, and experiences.
How to set up 2-step verification in the Roblox account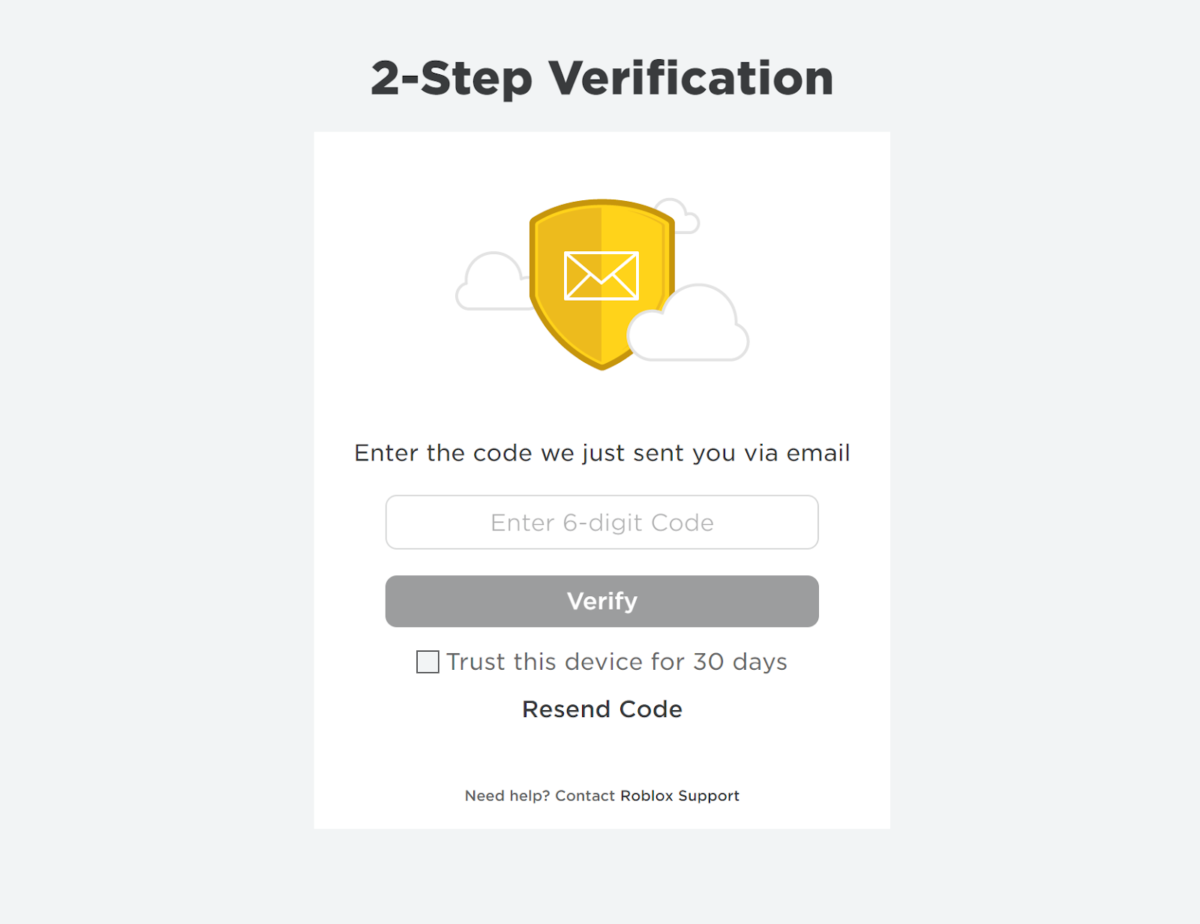 2 Step verification gives your account an extra layer of security. Therefore, having a verified email address enables 2-Step verification is essential. To begin, log in to your; ensure your email address is verified. Please remember you can turn on the 2-step verification only with a verified email. You can depend on 2-Step verification by following the steps provided in the Security tab. Whether you prefer to use an authentication app or receive a code via text message, enabling 2-step verification to your account helps prevent unauthorized access. Therefore, don't leave your Roblox account vulnerable to cyber threats.
How to do Roblox verification of your account
Follow these steps to validate your Roblox account:
Access the settings menu by logging into your Roblox account and clicking the gear icon in the top-right corner of the screen.
Next, select the "Security" option on the menu tab.
Choose the kind of Roblox verification you want to perform (age, email, or phone verification).
To finish the Roblox verification procedure, adhere to the instructions. You must click the verification link to your email account to complete the verification process. You must enter your birth date to confirm your age.
Your account will be more secure, and you'll have access to more features once you've finished the verification procedure.
Conclusion
Users can secure their Roblox accounts from hackers and unauthorized access by completing the verification process. Two-factor authentication takes only a few minutes to complete the verification, which will provide you peace of mind and make your gaming session more secure and enjoyable.
Stay tuned to gamingmet to get more updates on consoles, how-to-guides, the internet, PS4, PS5, and more.
Leave a comment