Getting 'Startup Repair Couldn't Repair Your PC' error on your Windows 10/11 PC? Let's get to work!
There are a number of reasons why you might encounter this error while using the built-in repair tool in Windows 10/11 operating systems, including but not limited to
corrupt Windows installation files
hardware malfunction
inadequate hardware specifications (quite common when your system is lacking physical memory)
a malfunctioning power unit
Windows Startup Repair comes built into every edition of Windows and this tool's purpose is to troubleshoot startup problems that prevent your system from booting. If Startup Repair does not manage to restore your PC, you will need to do manual troubleshooting to fix the underlying issue and get your system working again.
While this tool is quite efficient at solving common startup issues, including issues with registry settings, system files that have gone corrupt after a recent update, or broken boot files, the tool might sometimes fail to get its job done. However, this tool is the first thing you can rely on when your Windows operating system starts acting up since you might end up saving both the cost and time spent on a professional repair, should the tool manage to address the issue at hand. Also read about Company of Heroes DirectX Error: How to Fix DirectX Error in Every Game?.
Upon encountering 'Startup Repair Couldn't Repair Your PC' error, your system will fail to boot and that would call for a manual hit and trial troubleshooting procedure on your end. Here are some of the things you can try:
Restart Your PC After Seeing 'Startup Repair Couldn't Repair Your PC'
The initial course of action, when you encounter 'Startup Repair Couldn't Repair Your PC', is to restart the system. If it were a temporary glitch that was causing this error, a restart is all that's required to fix the issue.
Enabling Safe Mode and Running SFC Scan
One of the proven methods for getting off the restart loop after encountering 'Startup Repair Couldn't Repair Your PC' message is to boot the system in Safe Mode.
When booting your PC in safe mode, only the most necessary services and drivers will be operational and therefore, the chance of running into random errors is greatly minimized. Booting into Safe Mode is one of the easiest routes for bypassing the restart loop.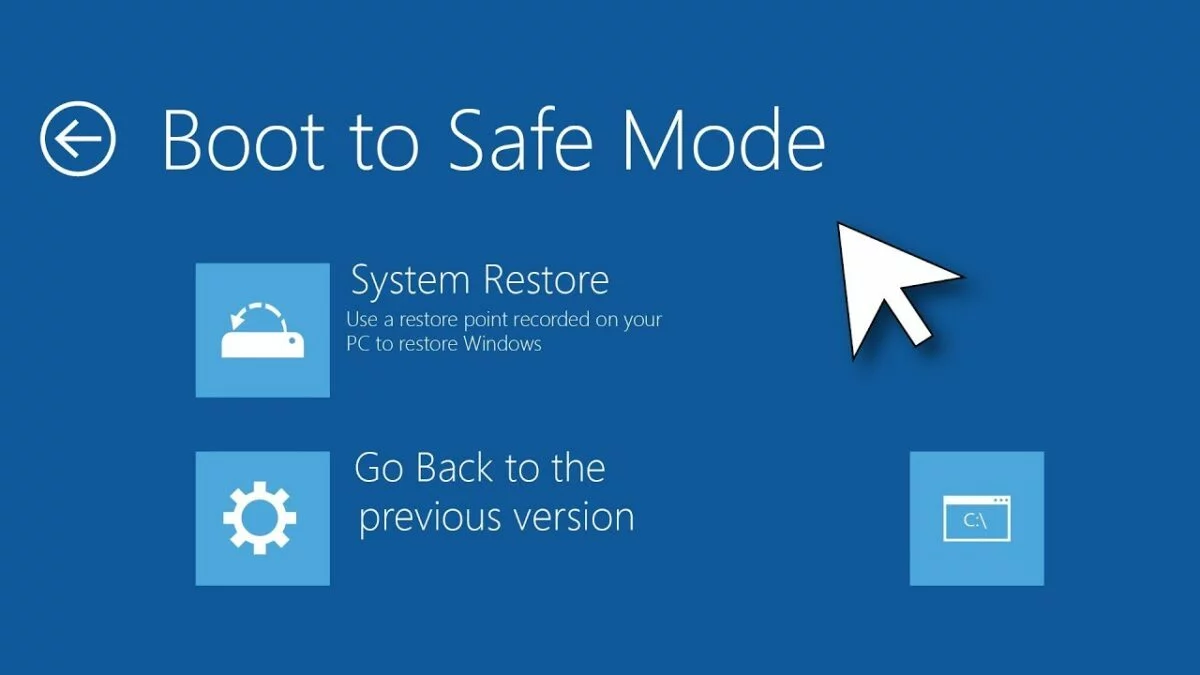 Since your PC has failed to start, the only way to enter Safe Mode is by tapping one of the Function keys in the top row of your keyboard. The Function key that takes you to Safe Mode varies by the make and model of your PC so check with your device manufacturer's guidelines on how to activate Safe Mode. After booting in Safe Mode, follow these steps to run the SFC scan.
Run Command Prompt as administrator by typing 'cmd' in the Start Menu search bar.
Type this code in the Command Prompt window and initiate the process by pressing 'Enter'.
sfc /scannow
The scan will take a significant amount of time to complete, which actually depends on the number of system files you have.
Once the scan is complete, you will get a message on the screen specifying if the scanner spotted any major integrity violations and whether those detections were addressed.
Restart your system when the scan is complete.
Still getting 'Startup Repair Couldn't Repair Your PC' error? Now onto the ultimate fix! Keep in mind that you will need a bootable media to apply this fix.
Ultimate Fix for 'Startup Repair Couldn't Repair Your PC': Rebuild BCD and Repair MBR
The 'Startup Repair Couldn't Repair Your PC' error could very well occur if there's a problem with your system's Boot Configuration Data (BCD) or Master Boot Record (MBR). Your system will fail to start if these items go corrupt (and usually, that happens during major updates) so your BCD might need a rebuild before the system begins booting normally.
BCD and MBR can be repaired using the Windows Recovery Environment. During a BCD rebuild, the system's boot configuration data is built from scratch while repairing the MBR works in favor of fixing issues with the partition table.
Steps to Repair MBR and Rebuild BCD
You will need a bootable device with the same operating system that you plan to repair.
Insert the bootable media in your PC and access the BIOS settings. Here, you will change the boot device priority.
Restart after setting your bootable device as the primary startup option.
You may be prompted to press any key to boot from installation media.
Click on the option that says 'Repair your computer'. You can find this option in the lower-left corner of your screen.
Select the Troubleshoot option then click on 'Advanced options' and you will run into Command Prompt.
Execute the following commands:
bootrec/fixmbr
bootrec/fixboot
bootrec /rebuildbcd
This command is for rebuilding boot configuration data from scratch.
The execution of these commands will take a considerable amount of time to complete. Unless you have a lot of unsaved data on the drive where you have the operating system installed, reinstalling Windows is the wisest thing to do.
Read Next: PS5 X Button Not Working in Game – Tips to Resolve PS5 Controller Issues
Leave a comment